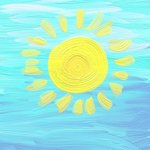 Betty Mackey
I hope you will find nature and color to live with in my work. I am also a garden writer and independent publisher, and offer illustrated garden books by various authors at B. B. Mackey Books (www.mackeybooks.com). In working on these publications I had to learn to use Adobe Photoshop. Art was photoshop practice for me at first but then became more. I enjoy both art and photography.
On Twitter I am @bbmackey. On Instagram I am @bettybmackey. On RedBubble I am found at http://www.redbubble.com/people/bettymackey On Pinterest I am found at http://pinterest.com/bbmackey/ where I have pinned quite a few fascinating works from Society6 people . If one is yours and you object, let me know and I will remove it.
Note, the items in my Society6 shop are my original works and are fully copyrighted. If photos are involved, they are my own and are not in the public domain.
I really appreciate the other artists on Society6, and my customers. Thanks for your comments and purchases.
Thanks for looking!
Read more