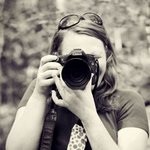 Erin Johnson
Typography and other art: http://society6.com/mockingbirdavenue
My name is Erin and I am a full-time graphic designer but photography is where my heart truly lies.
My inspiration comes from nature & the beautiful colors & gorgeous landscapes that I have been lucky to see. I love old farms, barns, horses, animals, and flowers.
I have also been lucky enough to travel to some beautiful locations! I have traveled quite a bit in the Southern US, my most recent trip being to New Orleans. I have also had the pleasure of traveling up North to Pennsylvania, Massachusetts & Canada to name a few. I have also been to the Caribbean which I also loved.
My hope is to one day travel the whole U.S. & the world. One of these days I hope to make it to Italy, Ireland, Australia & Africa just to name a few :) I love to travel. If I could travel & take photographs all the time I would!
Read more
Erin Johnson's Store
Filter