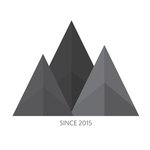 How Far From Home
Two creatives. One Wanderlist. Zero reasons to stay at home. We quit our jobs in advertising to travel around the world and get inspired creatively. This is the work we've created on our journey. Follow @HowFarFromHome on Instagram or check out howfarfromhome.com How Far From Home joined Society6 on January 8, 2016
More
Two creatives. One Wanderlist. Zero reasons to stay at home.
We quit our jobs in advertising to travel around the world and get inspired creatively. This is the work we've created on our journey.
Follow @HowFarFromHome on Instagram or check out howfarfromhome.com
How Far From Home joined Society6 on January 8, 2016.