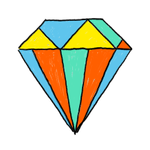 KIKE IBANEZ
Kike was born in San Sebastián (Spain) in 1980.
When he was 12 he did not have his own bicycle and he used to take her grandmother's bike, which was so old and weird that everyone laughed at him. So one fine day, he told his secret: the bike belonged to his grandfather, who was a professional cyclist. After this story, every child wanted to use grandma's bike.
Years later, studied Graphic Arts, Graphic Design and Illustration in Madrid. Since 2008 he draws and designs from his beautiful home downtown for publishers, advertisers, businessmen, journalists, actors, musicians, friends, children, ladies and gentlemen.
He is still riding an old bicycle.
www.kikeibanez.com
kikeibanez@gmail.com
Read more
KIKE IBANEZ's Store
Filter