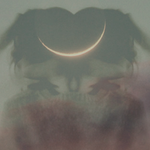 Meryl Pataky
I am a silversmith, welder, neon artist and teacher living in San Francisco. I love gardening, bicycling and science. I am a huge outer space nerd. My work relies on my own personal narrative and the concept of universal connection. I enjoy working in an extensive variety of materials including metal, paper, neon and organics. All of the materials or media I use are elements of the periodic table. Silver, copper, iron, carbon, neon and all of the noble gases. Meryl Pataky joined Society6 on July 10, 2012
More
I am a silversmith, welder, neon artist and teacher living in San Francisco. I love gardening, bicycling and science. I am a huge outer space nerd.
My work relies on my own personal narrative and the concept of universal connection. I enjoy working in an extensive variety of materials including metal, paper, neon and organics. All of the materials or media I use are elements of the periodic table. Silver, copper, iron, carbon, neon and all of the noble gases.
Meryl Pataky joined Society6 on July 10, 2012.
Meryl Pataky's Store
23 results
Filter