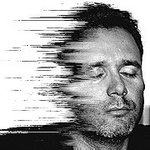 Obvious Warrior
Obvious Warrior is an exploration between the possibilities of 3D artwork, OpArt and digital manipulation. I'm interested in experimental music, futurism, glitch and dry humor. My goal? Design record covers for artists I like. https://www.obvious-warrior.com/ Check out my other store too: https://society6.com/conundrumarts/prints?curator=conundrumarts All angular anxiety by Pedro Soares Filipe. Contact: obviouswarrior@gmail.com https://www.facebook.com/obviouswarrior https://twitter.com/obviouswarrior http://instagram.com/obviouswarrior https://www.behance.net/obviouswarrior http://obviouswarrior.tumblr.com/ Obvious Warrior joined Society6 on September 12, 2013
More
Obvious Warrior is an exploration between the possibilities of 3D artwork, OpArt and digital manipulation. I'm interested in experimental music, futurism, glitch and dry humor. My goal? Design record covers for artists I like.
https://www.obvious-warrior.com/
Check out my other store too: https://society6.com/conundrumarts/prints?curator=conundrumarts
All angular anxiety by Pedro Soares Filipe.
Contact: obviouswarrior@gmail.com https://www.facebook.com/obviouswarrior https://twitter.com/obviouswarrior http://instagram.com/obviouswarrior https://www.behance.net/obviouswarrior http://obviouswarrior.tumblr.com/
Obvious Warrior joined Society6 on September 12, 2013.