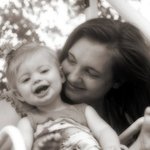 Beth - Paper Angels Photography
Hi, My name is Beth and I am the person behind the lens for Paper Angels Photography. I am just a small town Alabama gal with a dream and a camera. I have always loved photography and my two children inspired me to pursue that dream. I started out taking pictures of them. Documenting the little moments like toes in the sand and sweet smiles on the playground. I soon realized that my eye started to wonder to the beautiful details all around us like the magic of nature or the sparkle of glitter.
You might be wondering why I choose the name 'Paper Angels Photography.' Well I was blessed with two beautiful angels that can be seen printed on paper all around our home.
You can also find me here http://www.facebook.com/paperangelsphotography http://www.redbubble.com/people/paperangels/portfolio
Contact me: paperangelsphotography@yahoo.com
Read more
Beth Paper Angels Photography's Store
Filter