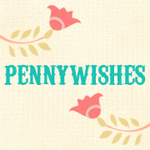 pennywishes
hello there! I'm Kerry: wanderer, digital artist, dreamer. I create art prints, hand-lettered quote prints, typography prints, nursery art, and positive, uplifting room decor. • Color customization is available for most prints for a $5 charge. • Looking for a completely custom & original art print? Contact me for pricing and to let me know your idea! :) My artwork is available for licensing, please contact me if interested. pennywishes joined Society6 on September 3, 2013
More
hello there! I'm Kerry: wanderer, digital artist, dreamer.
I create art prints, hand-lettered quote prints, typography prints, nursery art, and positive, uplifting room decor.
• Color customization is available for most prints for a $5 charge.
• Looking for a completely custom & original art print? Contact me for pricing and to let me know your idea! :)
My artwork is available for licensing, please contact me if interested.
pennywishes joined Society6 on September 3, 2013.