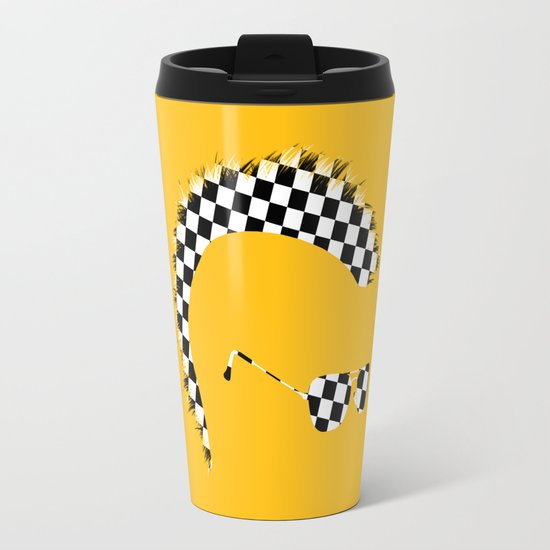 Travel Mug
God's Lonely Man
by
The Cracked Dispensary
25% Off Everything Today!
DESCRIPTION
Take your coffee to go with a personalized ceramic travel mug. Double-walled with a press-in suction lid, the two-piece (12oz) design ensures long lasting temperatures while minimizing the risk of spillage from kitchen to car to office. Standing at just over 6" tall with wrap around artwork, safely sip hot or cold beverages from this one of a kind mug.
ABOUT THE ART
True Story: The movie Taxi Driver originally had an X rating because of the extraordinary violence in it. It wasn't until Martin Scorsese changed the saturation of the film so the blood looked darker, then, somehow, it sailed right through the MPAA with an R rating. We mention that because the world is full of ridiculous, nonsensical rules. Travis Bickle knew it, and while he's no role model, this shirt is a nice reminder that the closer you examine anything, the more it looks like chaos.