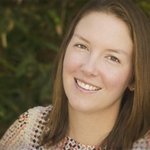 Pure Nature Photos
I have always loved being outdoors. Even as a child I would pause to look at a beautiful flower in my mother's garden or sit quietly at the end of the day to watch a spectacular sunset. Unfortunately, I live in the north and am forced to spend a lot of time indoors during the winter months. Years ago, I began to take photographs on those summer days so I could look back at them during the winter.
As I improved my skills and upgraded my cameras, my art began to decorate my home and then my friends and families homes as well.
My photography reflects my love of nature and home decorating. When I create a photograph I focus on creating a beautiful piece of artwork that will look great in your home.
I'd love to hear from you. Email me at purenaturephoto@gmail.com
Browse my entire collection of fine art print and canvas http://www.etsy.com/shop/PureNaturePhotos
Follow me http://instagram.com/purenaturephotos http://twitter.com/purenaturephoto http://facebook.com/purenaturephotos
Read more
Pure Nature Photos's Store
Filter