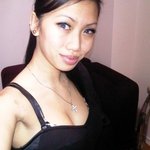 NgaDinhArt
My medium of choice is Acrylic Paint. I currently paint out of Mississauga and have exhibited my works in various galleries and shows throughout Toronto, Mississauga, Waterloo and Boston. My work is influenced by Franz Marc's bright colour palette, Roy Lichtenstein's strong, bold lines, Mark Rothko's colour harmonies and Rene Magriette's Surrealist narrative. Life is a constant play of duality. Good vs Evil, Light vs Dark, Happiness vs Sadness, Life vs Death. Through Juxtapositions, my art focuses on the female identity and the constant battle between Strength vs Fragility. Like a flower, when nurtured and care for she grows strong and beautiful; neglected and ignored she falls short of her expectations and fades away. My current themes deal with the notions of death, renewal, beauty, self reflection and the hope for a better tomorrow. NgaDinhArt joined Society6 on September 24, 2012
More
My medium of choice is Acrylic Paint. I currently paint out of Mississauga and have exhibited my works in various galleries and shows throughout Toronto, Mississauga, Waterloo and Boston.
My work is influenced by Franz Marc's bright colour palette, Roy Lichtenstein's strong, bold lines, Mark Rothko's colour harmonies and Rene Magriette's Surrealist narrative.
Life is a constant play of duality. Good vs Evil, Light vs Dark, Happiness vs Sadness, Life vs Death. Through Juxtapositions, my art focuses on the female identity and the constant battle between Strength vs Fragility. Like a flower, when nurtured and care for she grows strong and beautiful; neglected and ignored she falls short of her expectations and fades away. My current themes deal with the notions of death, renewal, beauty, self reflection and the hope for a better tomorrow.
NgaDinhArt joined Society6 on September 24, 2012.