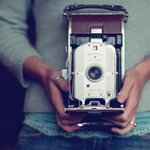 shannonblue
I'm a visual person. I tell stories with pictures . . .
As a young child, I obsessively pored over family photo albums. As I got older I documented my world with a 15-shot Kodak disc camera. But photography didn't become a true passion until I became a mother. My desire to capture those special moments of my children's lives led me on a path of self-education, camera in hand.
My work is full of simple subjects in rich colors. My images evoke memories of my own youth: spools of thread from my mother's sewing kit, lazy vacations at the beach, the crunch of dried autumn leaves underfoot . . .
I'm inspired by my daughter's freckles and gap-toothed smile, my son's bright-eyed innocence, the colors of the last moments of daylight, and the ever-changing seasons of Colorado where I make my home with my family.
http://shannonblue.com http://shannonpix.etsy.com http://facebook.com/shannonbluephotography http://instagram.com/shannonblue
Read more
shannonblue's Store
Filter