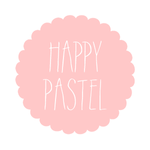 Jamesy (happypastel)
Hello lovely reader; My name is Jamesy and apparently I'm supposed to write about myself and make you realize how awesome I am. But there is a reason I am not a writer, it's because writing is difficult for me whereas photography is easier. I like to believe my work speaks for what goes on in my mess of a brain although you will have a completely different view of what you see and that's alright. What I hope to accomplish is just a smile from the person/s viewing my work because that's what I usually do after finally getting that shot.
I like to create soft, dreamy and (most of the time) pastel toned photographs. Ranging from flowers, still life, macro, abstract and to the point where someone can't tell if it's a photograph or something else.
I would love if you would take the time to follow me on my social media accounts (although they are quite lacking in the updates).
http://www.facebook.com/happypastelphoto http://www.twitter.com/happypastel_ instagram: @happypastelphoto
Read more
Jamesy (happypastel)'s Store
Filter