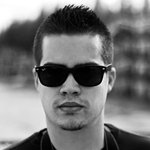 YazDesigns
Based in Miami, FL I work for a graphic design company full time but I'm starting to dedicate some of my free time to my own personal art. I hope you guys can appreciate it and feel free to contact me for requests, collaboration, or feedback to my personal email bellow. Thank you guys for checking me out! Cheers :) yazthehunter@yahoo.com YazDesigns joined Society6 on October 10, 2016
More
Based in Miami, FL
I work for a graphic design company full time but I'm starting to dedicate some of my free time to my own personal art. I hope you guys can appreciate it and feel free to contact me for requests, collaboration, or feedback to my personal email bellow.
Thank you guys for checking me out! Cheers :)
yazthehunter@yahoo.com
YazDesigns joined Society6 on October 10, 2016.