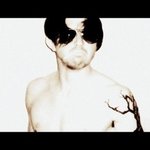 Zach W8
I create and show my work to bring out the child in both myself and the viewer. Each piece is a statement against self-righteousness, provoking the viewer to think like a kid — the purest, most perceptive attitude of all. I believe that self-righteousness lies at the root of all horrible acts we humans create, ranging from an argument over whose house cat is "cooler" to a full-blown war over whose religion is holier. My primary goal is to entertain an entire family in various aspects — to visually stimulate children with bright colors and scary monsters, while also offering engaging subject matter for adults to ponder. My pieces may have a wide array of symbolic interpretations, but children, who haven't yet experienced life's roller coaster, aren't interested in those yet. My work blossomed out of bittersweet frustration I faced with college and...life. I earned a full tuition, competitive art scholarship at Western Wyoming Community College. It was a great learning experience, exposing me to a wide variety of processes and giving me an education in design and theory. I found it extremely difficult, however, to work among the well-educated yet uncreative critics in the college art world. My decision to drop out of college and move 1900 miles across the country was certainly a difficult one, but it was also a pivotal turning point that shaped both me and my work. That tough experience encouraged me to throw away my tedious concentrations and finally do exactly what made me happy. In school, my art professor told us that a successful piece is one that grabs the attention of the viewer for 30 seconds or more. I feel that this remark appropriately depicts the life of an artist. Sometimes you work for days, sweating, stressing, bleeding and dropping every penny you have into a piece of artwork. All of this is done, most importantly, for your own satisfaction, but also with the inner desire to simply occupy 30 seconds of someone's time. This depiction is what led me to my perspective today. Why pour your heart into something you don't care for? Why create anything at all if you are not completely in love with it? Everything I create now is out of pure fun. I strive to awaken the child not only in myself but in everyone, because what is more fun than being a kid? Even if it is for 30 seconds. Zach W8 joined Society6 on October 2, 2012
More
I create and show my work to bring out the child in both myself and the viewer. Each piece is a statement against self-righteousness, provoking the viewer to think like a kid — the purest, most perceptive attitude of all. I believe that self-righteousness lies at the root of all horrible acts we humans create, ranging from an argument over whose house cat is "cooler" to a full-blown war over whose religion is holier. My primary goal is to entertain an entire family in various aspects — to visually stimulate children with bright colors and scary monsters, while also offering engaging subject matter for adults to ponder. My pieces may have a wide array of symbolic interpretations, but children, who haven't yet experienced life's roller coaster, aren't interested in those yet.

  My work blossomed out of bittersweet frustration I faced with college and...life.  I earned a full tuition, competitive art scholarship at Western Wyoming Community College. It was a great learning experience, exposing me to a wide variety of processes and giving me an education in design and theory. I found it extremely difficult, however, to work among the well-educated yet uncreative critics in the college art world. My decision to drop out of college and move 1900 miles across the country was certainly a difficult one, but it was also a pivotal turning point that shaped both me and my work. That tough experience encouraged me to throw away my tedious concentrations and finally do exactly what made me happy.

  In school, my art professor told us that a successful piece is one that grabs the attention of the viewer for 30 seconds or more. I feel that this remark appropriately depicts the life of an artist. Sometimes you work for days, sweating, stressing, bleeding and dropping every penny you have into a piece of artwork. All of this is done, most importantly, for your own satisfaction, but also with the inner desire to simply occupy 30 seconds of someone's time. This depiction is what led me to my perspective today. Why pour your heart into something you don't care for? Why create anything at all if you are not completely in love with it? Everything I create now is out of pure fun. I strive to awaken the child not only in myself but in everyone, because what is more fun than being a kid? Even if it is for 30 seconds.

Zach W8 joined Society6 on October 2, 2012.